Brazilian legend Pele joined the war of words thrown around by top stars regarding who is the best footballer at the moment.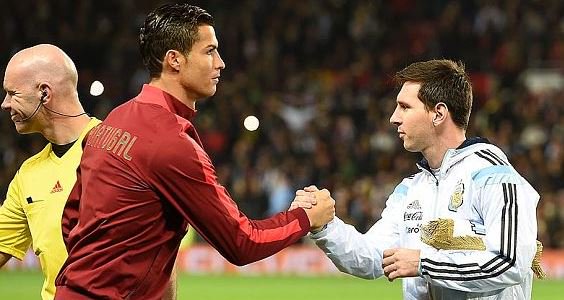 Pele opines that diminutive Argentine international Lionel Messi is the best footballer in the last decade.
Many place Pele as the greatest player that has ever played the round leather game. Pele won three World Cup titles, and remains relevant in international football till date. For the last decade, Messi and Cristiano Ronaldo have battled for supremacy in the game. Pele said that Messi is better.
"I could mention some names, but what has happened in the last 10 to 15 years, I think Messi is the player who was the most consistent all those years, no doubt," Pele said. "We have had a lot of good players. Then Cristiano Ronaldo came late but it is different because Messi is the more organized, he scores goals," he added.
Ronaldo is the subject of serious words exchange after he responded to comments former Barcelona star Xavi Hernandez made. Xavi claimed Ronaldo was an "elite footballer" but was just unlucky to be playing at the same time as Messi. He gave Messi the edge, saying he was the best player in the world. Ronaldo didn't take the statement lightly.

"I couldn't care less about what Xavi says about me, he plays in Qatar or I don't even know where. He's won every collective trophy, including a World Cup and the European Championship, but he's never won a Ballon d'Or," Ronaldo retorted. Many condemned his statement for rubbishing the contributions of the former Spain international to teams he has played in.
Samuel Eto'o who spent five years playing alongside Xavi also waded in.
"A player can't say because they have four or five [Ballon d'Or], they're the best. If the Ballon d'Or was fair, Xavi would have won five or six. He deserves all the respect in the world. Xavi did not say what he said out of a lack of respect. Xavi is Xavi," Eto'o claimed.