Italian football manager Fabio Capello has weighed in on the Raul Jimenez, 29, to Juventus move, saying the player would be the perfect complement for Cristiano Ronaldo. There have been heavy links to Turin as Andrea Pirlo sets up shop.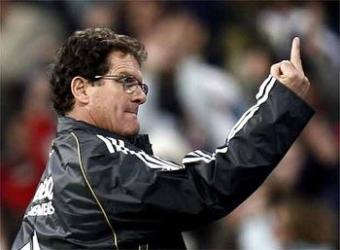 Ronaldo was impressive in the 2020 calendar year despite the suspension of sports, scoring 25 goals in 25 games, only behind Robert Lewandowski who scored the same amount of goals but in four games less. Ciro Immobile outscored him season-wide to win the Golden Boot award in the Serie A.
Despite grabbing a brace in the Round of 16 second leg clash
, Ronaldo could not help the club remain in the Champions League. Lyon went ahead on away goals rule.
Capello retains faith in Ronaldo despite being 35 years. He says Ronaldo is missing Karim Benzema in Italy, expecting Jimenez to fit into the role. He agrees that the financial impact of the Corona Virus might hamper the move because Juve would need to sell players.
Wolves have reportedly set the transfer price for their prized asset at 60 to 70 million pounds. This has deterred Manchester United, Juventus and other top sides that are interested.
Pirlo is yet to have talks with the players to decide who is staying and who is leaving. Talks of Paulo Dybala leaving also mooted as the Argentine is asking for a higher salary. Other likely players are Gonzalo Higuain, Douglas Costa, Aaron Ramsey, Mattia De Sciglio, Danilo and Daniele Rugani. It's really up to the 41-year old tactician who is a greenhorn at such managerial heights but is ready to tow the path of former players excelling in their roles as managers. It starts with knowing who to sell and who to buy this summer.