It is not often that we see a club sign a player who goes on to become an instant hit, hit the ground running and eventually become the club's best player. That has been the case of brilliant Portuguese midfielder Bruno Fernandes.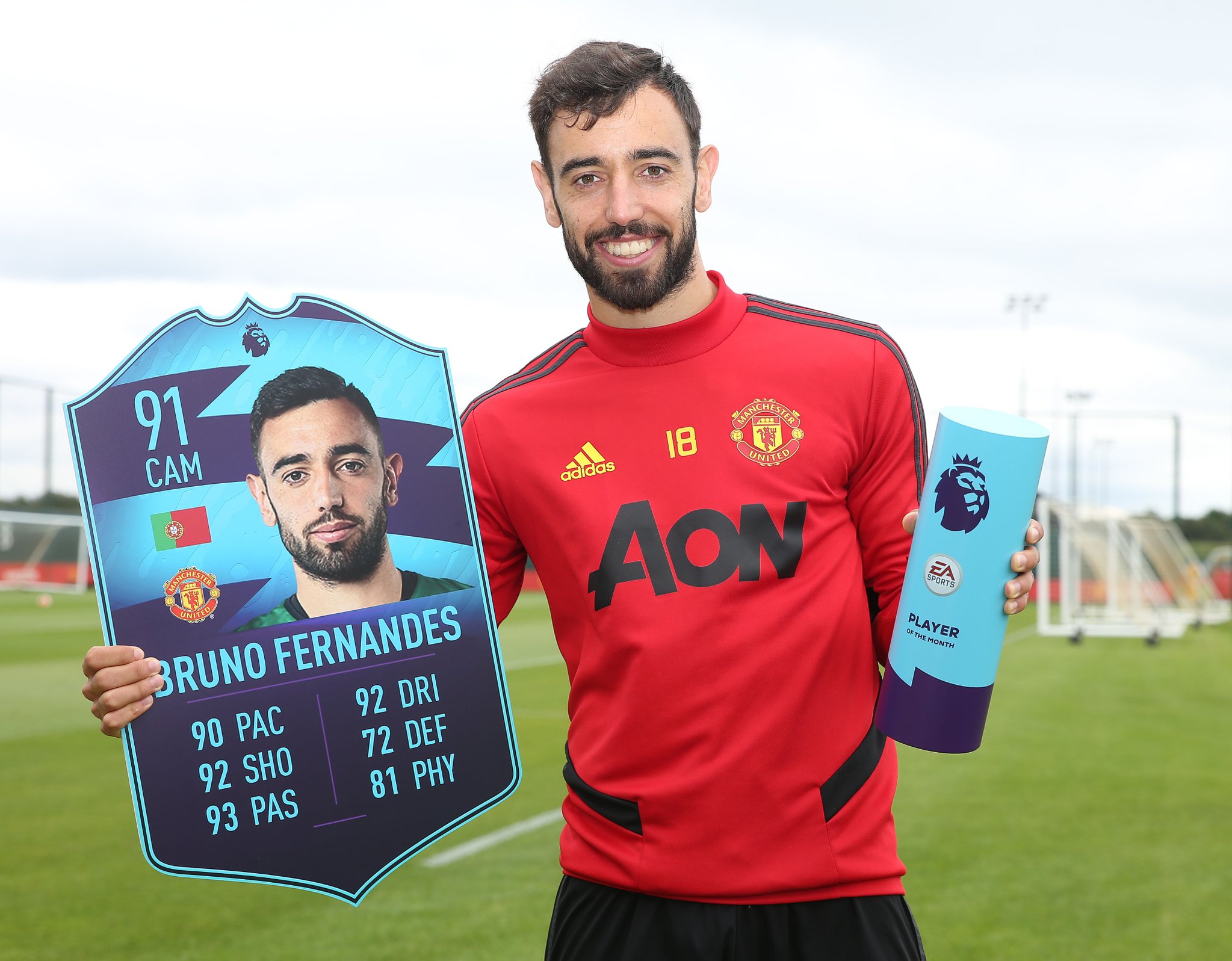 The midfielder, since joining Manchester United, has been such an outstanding player and lifted the club from its previous low state. His arrival also brought about more confidence in the United's dressing room and lifted the spirits of fans of the Premier League club.
Right from the start of his United career till now, he has been raising
bars high for his colleagues, scoring goals and registering assists and has made things look pretty much easy, even though they truly are not.
He has always attracted praise from past and current United players, fans and even rival players and fans as well. Such is the gravity of just how much impact he has made since his signing from Sporting Lisbon back in the January transfer window.
And now, his manager Olé Gunnar Solskjær has asked more from him, setting a new challenge for the Portugal midfielder to continue lifting the club and did it in the manner his international teammate Cristiano Ronaldo did during his time at Old Trafford.
In just 35 appearances, Fernandes has scored an impressive 21 goals. Ronaldo scores just four goals in the same number of outings registered during his time at the club.
This season alone, Fernandes has featured in 13 games, has scored nine goals, and set up his teammates with a further five assists.
Although Ronaldo was just 18 when he joined United, he would go on to cement his name in the history books at United, turning up for the club week in week out and putting in sublime match-winning performances for the club. He also won his first Ballon d'Or Award at United before leaving the club to join Real Madrid for a then World-record fee.
Solskjær praised Fernandes' resilience, leadership, energy and teamwork traits and stated that he is a key player in the squad.