Terry Gibson believes that Cristiano Ronaldo, and not Karim Benzema, should be the centre forward at Real Madrid.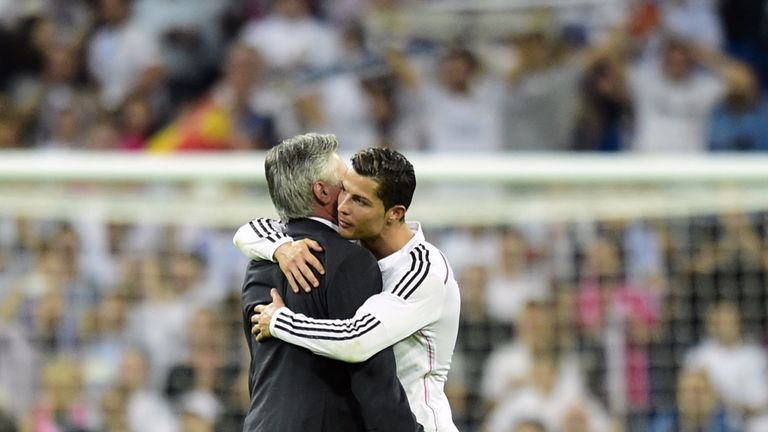 The Portuguese forward returned to form in the recent 3-0 win over Atletico Madrid. The 31-year-old scored a hat-trick to take his league tally to 8 goals in nine appearances. Up until the game, Ronaldo was having to face some noises about not being at his best this season. After a very long Euro 2016 in which Ronaldo and Portugal managed to win the title, he has returned with several injury problems. It was a major factor in the slow start to the season by the 31-year-old.
However, he is slowly coming back to his best and the hat-trick against Atletico Madrid was also his first since the 4-1 win over Alaves. Incidentally, Ronaldo also scored a hat-trick in that game. Spanish football expert Gibson says that Ronaldo is usually deployed on the left with Gareth Bale on the right. Karim Benzema is usually on the centre, but he reckons that Madrid would be better off using Ronaldo in the centre. Over the years, Ronaldo has been given a free role in the team and he often spends most of the time at the top of the pitch trying to score goals.

It is one of the reasons for the player's incredible goal return since joining Madrid. "This was clearly Real Madrid's best game of the season and, by a mile, Ronaldo's best game of the season. And his best game for a while in a Real Madrid shirt in a big game.
The fact Zinedine Zidane played him in the centre forward position makes Real Madrid look better and I think that's Ronaldo's position now.It gives a better framework to the rest of the team. Ronaldo can just do his own thing as the centre forward instead of being on the left and being required to do some tracking back," said Gibson.