https://pbs.twimg.com/media/E-Oktu7WYAAxBvJ.jpg
Former European champions Manchester United have confirmed the shirt numbers for both Cristiano Ronaldo and Edinson Cavani. The Premier League giants revealed the jersey numbers for the two players towards the end of last week.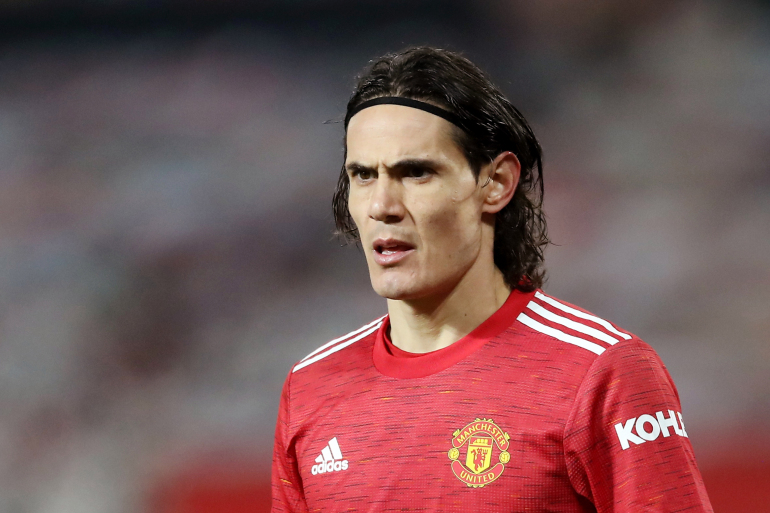 It has been confirmed that Cristiano Ronaldo will take the number seven (7) shirt from Uruguayan striker Cavani following his return to the club before the transfer window ended. Cavani was the recipient of the number seven (7) shirt before Ronaldo's arrival at Old Trafford for the second time in his career.
Cristiano Ronaldo was nothing short of magical in the number seven (7) shirt at Manchester United before he left to sign a then world-record transfer at Real Madrid. Portuguese national team skipper Ronaldo moved to Real Madrid after six years at the Theatre of Dreams in an £80m deal in 2009. Since his exitto Madrid, the likes of Memphis Depay, Angel Di Maria, Antonio Valencia and the aforementioned Cavani have worn the number seven (7) jersey at the club.
Cavani took the number seven (7) shirt at Manchester United last season after he moved to the club on a free transfer at the end of his contract at Paris Saint Germain (PSG). The Uruguayan international signed a one-year deal with the option of another year when he signed for the Red Devils. The extra option in his Manchester United contract was activated earlier this year and he's set to stay at the club until next summer as a result. Cavani had the chance to leave Manchester United for Boca Juniors in Argentina but opted to stay in the Premier League. His wish is to play for Boca Juniors.
Manchester United have changed the shirt number for Cavani from seven (7) to twenty-one (21) after Ronaldo reclaimed the shirt number worn from his first spell at the club. Welsh international Daniel James wore shirt number 21 earlier this season but he has left the club to sign a permanent deal at rivals Leeds United.