With what is happening in Russia, are there still many who would argue that Lionel Messi is the Greatest Of All Time (GOAT) compared to Cristiano Ronaldo? While one continues to show signs of mental weakness, the other is leading, scratch that, carrying his team to glory.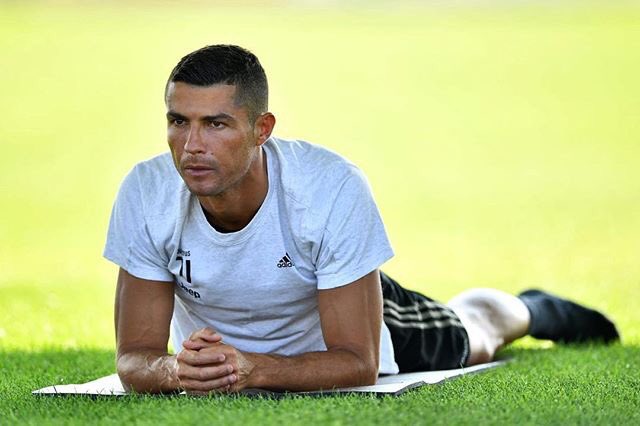 Ante Rebic, Luke Modric and Ivan Rakitic all scored as Croatia sank Argentina 3-0 on Thursday. Argentina could barely respond as Croatia kept asking questions of them repeatedly. Their fate is no longer in their hands as Iceland and Nigeria meet on Friday in a high stakes game.
Croatia with have six points have qualified for the next stage; Iceland have one point as with Argentina, while the African soccer giants Nigeria are yet to pick a point.
Portugal, on the other hand, have four points after Ronaldo championed the side to a draw against the star studded Spanish side and scored the winner against Morocco. Considering the Euro 2016 win and the recent success of the Portuguese side skippered by the Real Madrid talisman, the Messi 'fanboys' are forced to keep quiet and appreciate Ronaldo.
Messi has been under pressure to perform for the national team due to endless criticisms and comparisons, yes! However, the fact that he has always performed just below par should give Ronaldo the edge in conversations about the GOAT. The events in Russia seem to have killed off the conversation. Except Messi can pull of amazing geniuses, as in the past, to get Argentina past this troubles and into the next stage, then Ronaldo clearly has the bragging rights and could be on his way to a sixth Ballon d'Or win.
The penalty miss worsened the mental state for Messi and true to his word this time he might quit the national team for good if this World Cup ends the way it is going. He is yet to get a goal and might have to give up on the national team yet again.
For Ronaldo, there are talks about him possibly headed to Manchester United to reunite with Jose Mourinho or move to Paris St Germain to help them win the Champions League while earning mega pay. With Anthony Martial open to leaving the club, Mourinho would gladly welcome a Ronaldo move even at 33!